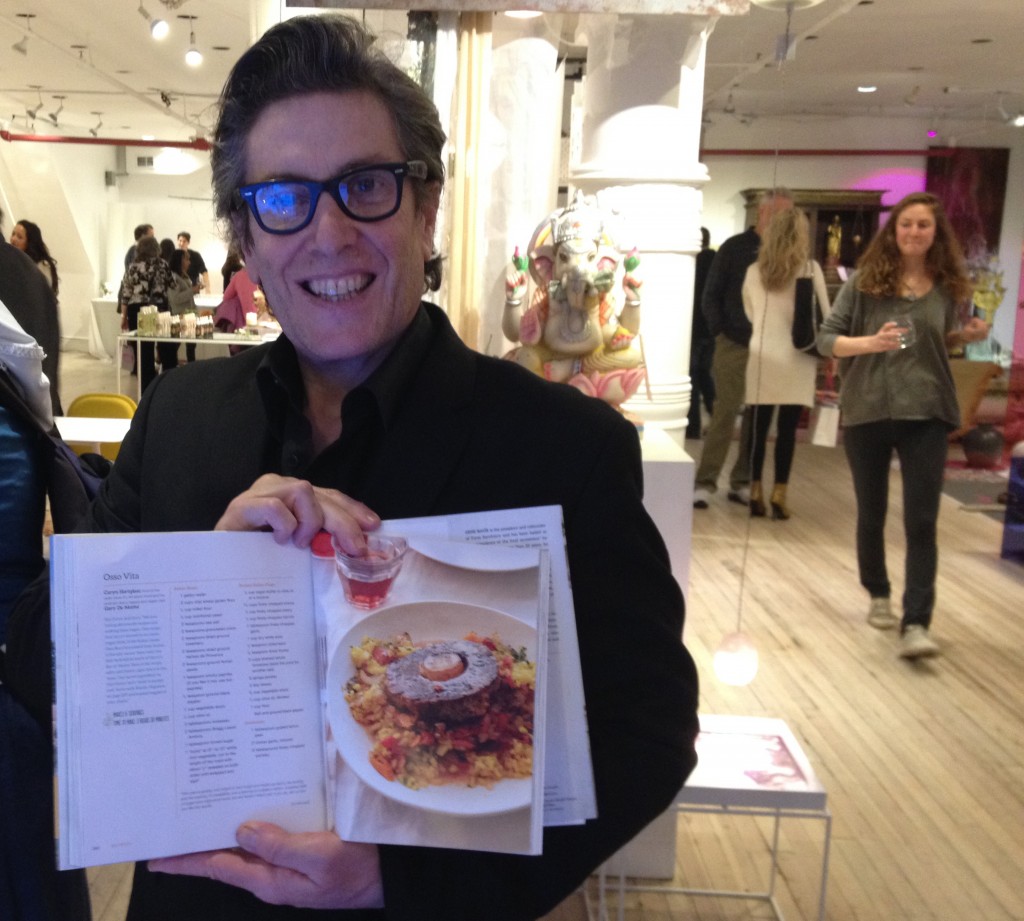 Gary De Mattei has been cooking in professional kitchens since the age of 13. Along with studying percussion, flute and theater arts in college, Gary also studied restaurant management, professional gourmet cooking and baking. One of his professors was the former White House pastry chef under the Eisenhower, Kennedy, and Johnson administrations, Adolph "Steve" Volk. While studying with Volk, the then owner of Creative Cakes by Volk in Saratoga, California, Gary was selected to work on the "world's largest cake" commissioned for the nation's bicentennial celebration in San Francisco. Over the years Gary has conceived, designed, opened and/or operated several restaurant/bar and entertainment concepts including Yanks Bistro, Bar and Supperclub which received 3 stars in the San Jose Mercury News when it opened in 1992. In 1999 he co-founded, designed, built, developed and operated Theatre On San Pedro Square (TOSPS), a 200-seat performance/event venue, restaurant and bar, and its resident theater company, The Artists' Theatre Repertory Ensemble (TheATRE). De Mattei is the author of two shows about food: The Swingin' Gourmets, which had its premiere in April of 2013 in Northern California and will have its New York premiere in Manhattan next year. Gary also wrote and produced, Eating Dis Order, Eating Dat Order, a play with music that spoofs food shows and fad diets, which ran for 7 months in the Bay Area. Mr. De Mattei moved to New York in 2008 to be with his partner, Caryn Hartglass. Together they founded the nonprofit organization, Responsible Eating And Living, Worldwide, Inc. (REAL), Gary currently serves as the Creative Director for 'REAL'. Three of REAL's recipes were published in the new book, Living The Farm Sanctuary Life (The Ultimate Guide to Eating Mindfully, Living Longer, and Feeling Better Every Day) by Gene Baur and Gene Stone (Rodale).

CURRENT

2010-present Responsible Eating And Living, Forest Hills, NY
Creative Director/Copy Writer/Video Producer. Writes, produces, directs, and edits vegetarian food, travel and educational video programming. Develops recipes for organization's educational programs.

EXPERIENCE

2008-2010 EarthSave International, New York, NY
Video Food Show Producer, Writer & Director. Wrote, produced, directed and edited vegetarian food and travel shows. Created food show recipes and menus.

1999-2008 Theatre On San Pedro Square, T-Bar Lounge, San Jose, CA
Co-Founder, Producing Director, Chef, Bartender and Manager. Founded, designed, built, developed and operated a 200 seat theatre venue and resident company. Directed a team of talented professionals to produce unforgettable events (theater, fundraisers – arts, religious, political, civic, philanthropic) including multi-course dinners and elaborate buffets.

Yanks Bistro Bar and Supper Club, San Jose, CA
Co-owner General Manager, Concept Design: Menu; Bar; Entertainment.
Created and developed a business specializing in contemporary American Bar & Grill cuisine of the highest standards based on Supper Clubs of the 1940's and 50's. Specialized in the preparation of rustic meals from important events in American history, fulfilling a unique and highly desirable niche in the San Francisco Bay Area culinary landscape. Responsibilities: overseeing pre-construction design; build, and daily operations, designing and developing daily menus, hiring and training staff of 30 full and part-time employees, ordering; developing and hiring entertainment.

Phoenix Cafe, Espresso Bar and Bookstore, San Jose, CA
Cafe Chef, Barista, Server, Manager, Host. Responsibilities: operating La Marzocco 4 group espresso machine, designing and preparing upscale café menu, serving and seating patrons, cashier and inventory bookstore.

Lips Bar And Restaurant, San Francisco, CA
Server, Bartender, Manager, Host. Responsibilities: overseeing reservations, designing and developing menus, hiring and training staff, serving and bartending.

D.B. Cooper's Restaurant, Bar and Nightclub, San Jose, CA
General Manager. Responsibilities included: overseeing all front of house operations in this busy 200-seat theme restaurant.

O'Henry's Bar and Grill, San Francisco, CA
Bartender, Server, Host. Responsibilities: overseeing reservations, designing and developing menus, hiring and training staff, serving and bartending.