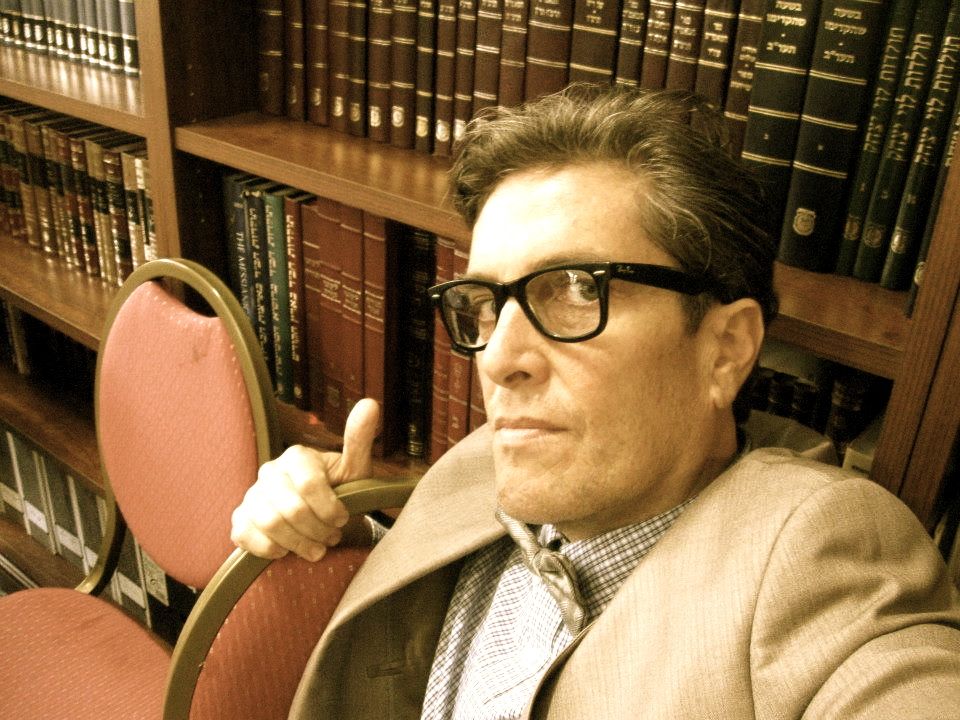 RESUME
SUMMARY

Fueled by a passion for the creative process, this strong results-oriented Producing Director, with equally diverse experience and demonstrated success as an Artistic Director and Theatre Producer, is an energetic self-starter who takes initiative with minimal supervision gleaning maximum results. A team player who thrives in creative and technical environments with the ability to effectively prioritize, juggle multiple concurrent projects, and work flexibly with unexpected events associated with artistic ventures.

CURRENT
2010-present The Artist's Theatre Repertory Ensemble/TheATRE Pictures, Inc. New York, NY
Founder/Artistic Director/Producer. Writes, produces, directs, programs, films, and edits independent live performance, film and video.

2010-present Responsible Eating And Living, Forest Hills, NY
Co-Founder/Creative Director/Copy Writer/Producer. Writes, produces, directs, and edits vegetarian food, travel and educational video programming. Develops recipes for organization's educational programs.


PAST

EXECUTIVE DIRECTOR
Elisa Monte Dance Company, New York, NY

Managed general office duties and day-to-day operations of the organization. Job responsibilities included grant writing; logistics for Joyce Theater Season; logistics for international touring (Luxembourg, Italy); event planning and fundraising (Fall Showing, 30th Anniversary Gala); identifying new sources of funding; coordinating Box Office sales (Joyce Theater Box Office Manager, Theatre Development Fund); PR/marketing campaigns with press agent; social networking; annual work plan; budgeting; board meeting agendas. Liased with Artistic Director, Board of Directors, Director of Finance, dancers and volunteers.

FOUNDER and PRODUCING DIRECTOR
Theatre On San Pedro Square, San Jose, CA
Founded, designed, built, developed and operated a 200 seat theatre venue and resident company in the 10th largest city in the U.S. Duties included: managing all administrative and artistic elements of the combined organizations (venue and company); planning and managing the budget and payroll; designing and overseeing operations; recruiting, hiring and training; obtaining financial backers; grant writing; menu planning and design; developing and directing strategic marketing plans; interfacing theatre programs with local businesses; developing theatre education programs; planning, producing and directing a theatrical season of plays, musicals and dance; developing new works and emerging artists programs. Produced over 20 productions with the resident company. Provided free performance space to over 50 non-profit arts groups for theatre, dance, opera, musical and poetry events and event space to hundreds of companies and individuals for public and/or private functions.

ASSISTANT TO THE EXECUTIVE DIRECTOR/PRODUCTION COORDINATOR
San Jose Cleveland Ballet, San Jose, CA
Duties encompassed technical and management activities for the resident ballet company, orchestra, professional ballet school and touring companies including technical installation of full-scale ballet productions for the company and guest companies (e. g. Houston Ballet, The Paul Taylor Dance Company, Ballet Folklorico de Mexico) at the 2700 seat San Jose Center for the Performing Arts and other venues across the country. Assisted the Executive Director in budgeting; marketing; box office coordination; organizing and attending meetings; handling travel arrangements (obtaining international artist visas, domestic and international touring); negotiating contracts and riders (technical, hospitality, etc.); making arrangements for and working directly with resident and visiting companies.

DIRECTOR OF EDUCATION AND OUTREACH
San Jose Jazz Society, San Jose, CA
Designed and implemented music education programs including: Jazz Goes To College, VH1 Save The Music; Year Round Jazz Workshops; Annual Youth Festival; Summer Jazz Camp; Youth Orchestra. Worked with teachers and administrators in elementary schools, high schools, colleges, community centers and youth clubs to set up and schedule workshops and classes led by professional jazz musicians. Successfully restored instrumental music education programs in and around San Jose while raising awareness about the important role music plays in a child's education and development.

THEATRE DEPARTMENT CHAIR
Presentation High School, San Jose, CA
Established and operated a college preparatory theatre department. Developed budgets; designed and taught class curriculums; produced, directed and promoted theatre seasons. Accomplishments include: 1) the development of an award winning drama program, currently in use by the school and used as a student recruitment tool; 2) successful creation of the theatre department, the impetus behind subsequent fundraising and building of a state of the art theatre complex and 3) Winner of Best Musical, American Musical Theatre High School honors program.

THEATRE DIRECTOR/TEACHER
Children's Musical Theatre of San Jose (CMTSJ), San Jose, CA
Responsible for: developing, writing, directing, choreographing and teaching full-scale musical theatre productions; developing and teaching acting classes ranging from introductory levels for youths to advanced college preparatory classes. Accomplishments: 1) Adaptation of several children's stories into full-scale musical productions, which secured several new works development grants for the company; and 2) Artistically met the company policy of casting all who audition.

COMPANY MEMBER
California Theatre Center (CTC), Sunnyvale, CA
Performed in resident main stage shows and touring productions for schools in western United States. Assisted in building sets; created, set up and cued sound effects and lighting, composed show music for the CTC school season of thirteen plays for young audiences and the CTC Summer Rep Series of three full-length plays for general audiences.

ADMINISTRATIVE ASSISTANT
San Jose Civic Light Opera (SJCLO), San Jose, CA
Responsible for all aspects of general office coordination for the nation's largest community-based musical theatre company, as assigned by the Producing Director, the Marketing Director, the General Manager and Office Manager. Duties included: printing materials on an AB DICK 310 offset printing press; shipping and receiving, making and transferring phone calls; wording for publication notices; mailings; etc.

ARTISTIC DIRECTOR
City of San Jose Parks and Recreation Department, San Jose, CA
Created and operated The Roosevelt Neighborhood Company (San Jose Junior Theatre), a theatre program and school, focused on talent development of local neighborhood children in an under-privileged urban area of North San Jose, CA. Responsible for: selecting and directing shows; installing sets; costumes; lighting. Previous Positions: Drama Specialist, Recreation Leader.

AWARDS
• Russ Conn Scholarship for Excellence in Technical Theatre, SJCLO, San Jose, CA
• Elizabeth Strain Scholarship Award for Performance Excellence, SJCLO, San Jose, CA
• Ginny Awards (3), Best Actor in a Musical, SJCLO, San Jose, CA

SPECIAL SKILLS
• Microsoft Office: Word, Excel, PowerPoint
• Final Cut Pro
• Payroll Processing (ADP, Quickbooks)
• Contract negotiations with: Actors' Equity Association, American Federation of Musicians, Society of Stage Directors and Choreographers, United Scenic Artists, International Alliance of Theatrical Stage Employees