PIRATES OF THE CARIBBEAN, QUEENS, NYC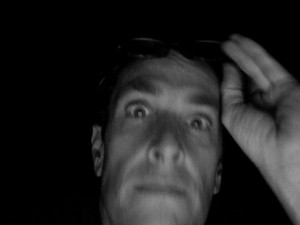 Noxious night.
No air.
Breathing impaired.
Hot.
Humid.
Put it this way, you know how when you get loaded in the boats on Pirates of Caribbean,
And you start your "voyage",
And then you drop down that first ramp,
And then you float into the ride and you feel that blast of humidity,
And you smell the mildewed water,
And you hear the crickets,
And you see the fire-flies,
And then you are just about to Asphyxiate but then there's that nice hit of air conditioning to remind you that you are indeed on an amusement park ride and you're not really a pirate?
Well, I think the air conditioning is broken here on Pirates of the Caribbean, Queens.